Venue and Travel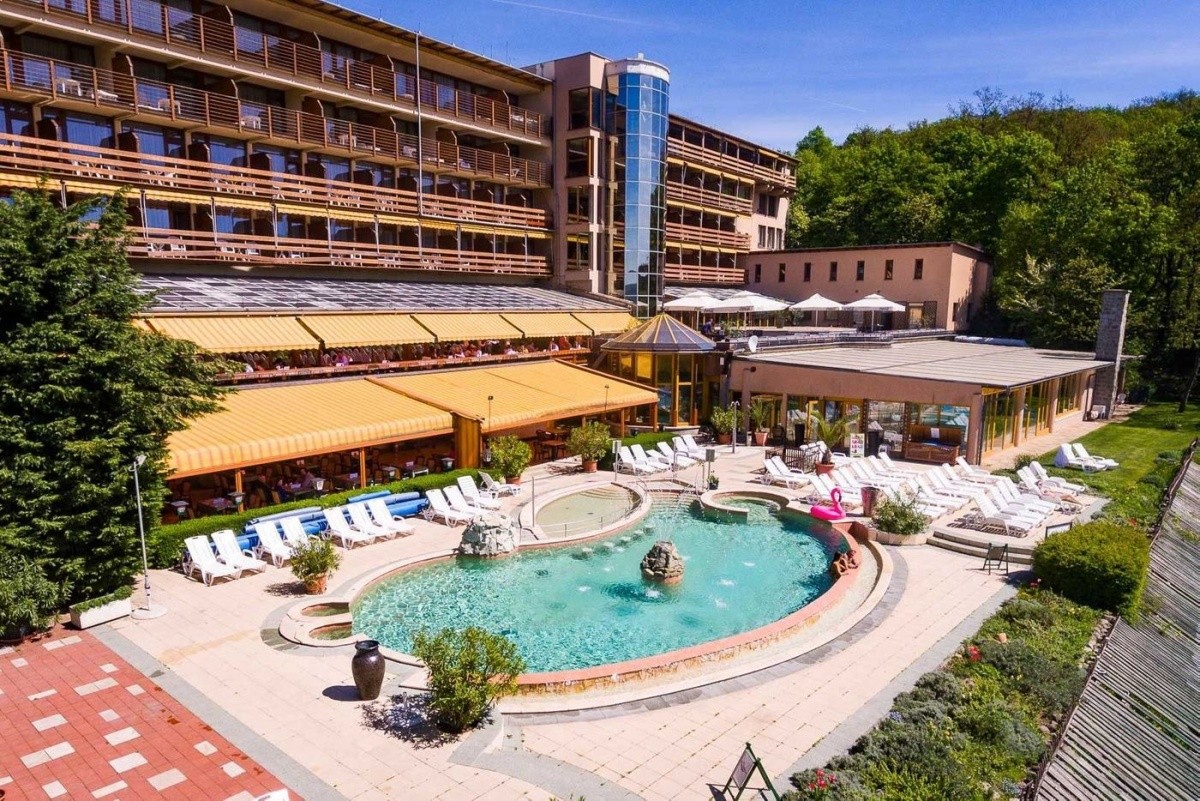 Hotel Silvanus**** is situated on the top of a mountain rising over the Danube-Bend – a particularly scenic part of the river in pittoresque town Visegrád. Hotel rooms surrounded by the forest are facing the Danube, the forest or the Castle. Conference rooms have natural light, are air-conditioned and equipped with modern technical facilities.The wellness centre offers countless wellness and massage services as well as indoor and outdoor pools. Visegrád is a small castle town in Hungary located about 40km north of Budapest on the right bank of the Danube in the Danube Bend. During the 14th century reign of Charles Robert of the Anjou dynasty Visegrád became the country's capital. In 1335, he hosted here the Czech King John and the Polish King Casimir at the famous Kings' Summit to sign a political and economic alliance. This is the origin of the name of today's political alliance of the region's countries: the "Visegrád States" (Poland, Czechia, Slovakia and Hungary). Video - https://youtu.be/_fXEpDwBVKw .
Traveling instructions
For conference participants travelling from Bratislava, a special bus will be available on September 11, 2022. Departure from Bratislava is planned for 13:00. The bus will be prepared in front of the block A of the Faculty of Electrical Engineering and IT, Ilkovičova 3.